Home / Products / Baler twine /
Piippo Conventional baling – Traditional baler twine is suitable for all conventional balers
High knot strength guarantees the durability of the knots even in rough handling.
Piippo's traditional baler twine is suitable for all conventional balers. The high knot strength guarantees the durability of knots even in rough use and during winter storage. Reliably working 300- and 400 type and sisal baler twines come with a guaranteed roll length!
The traditional square baling requires same features from the twine as big square baler do. The operational reliability and strength of Piippo twine are factors that enhance the baling process.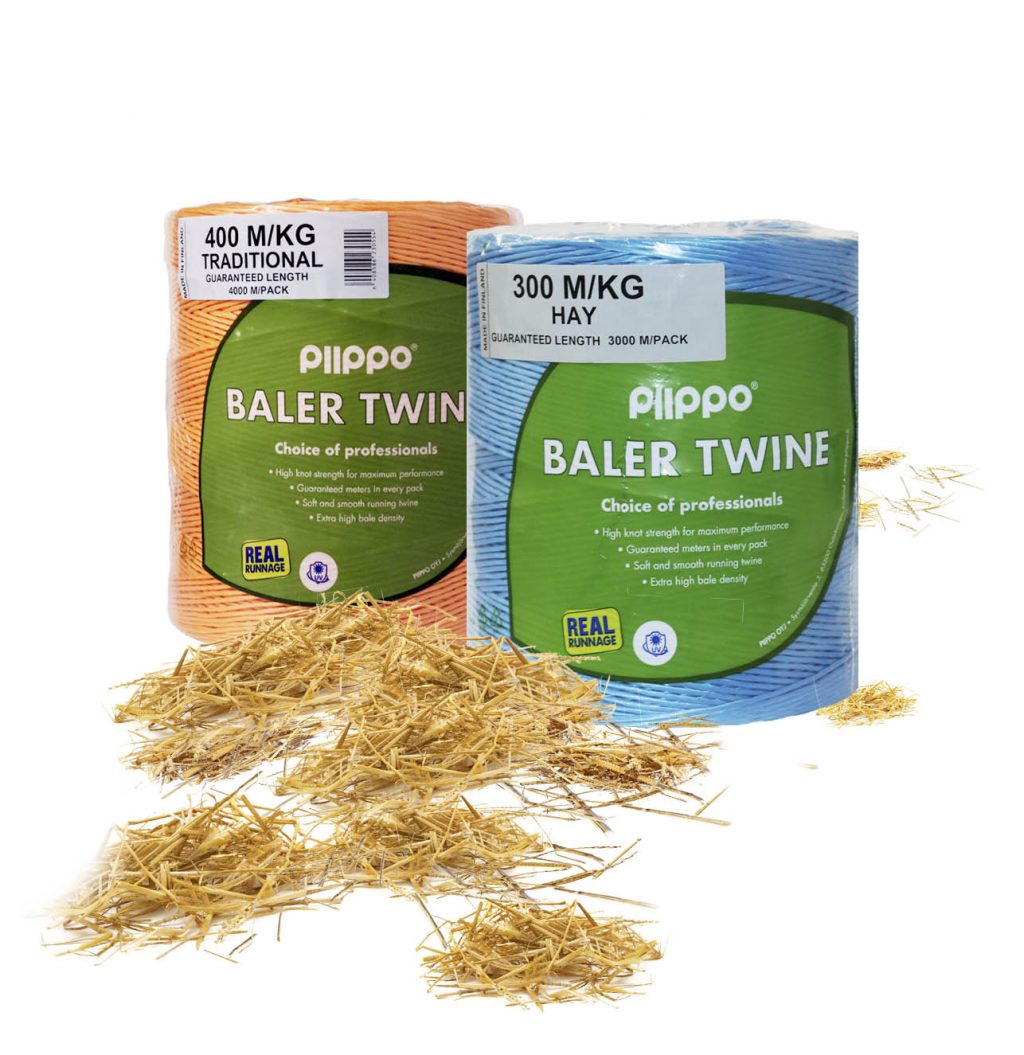 Dimensions and specifications
| | | | | |
| --- | --- | --- | --- | --- |
| | Real runnage | Pack size kg | Guaranteed m/pack | Pallet size kg |
| Traditional | 400 m/kg | 10 | 4000 | 800 |
Piippo® baler twines are suitable for all balers and known for their ease of use, strength and reliability. The properties of the twine make it very soft, which as much as doubles the service life of the tying machine. Good knot strength ensures that the knots in the bale will be maintained also under rough handling and winter storage.
The product specification indicates the actual running meters, not only nominal dimensions. This ensures that a farmer can choose the correct twine for the prevailing baling conditions. Piippo twine runs even up to 25 % more meters in kilo compared to standard twine types on the market, offering great saving for the users.