Piippo Green Cap NG comes with the basic features of premium netwraps, such as easy cutting and spreading.
Green Cap NG is a traditional and inexpensive bale netwrap for all baler models. Its breaking strength of 270 kilogram is higher than average compared to the standard netwraps on the markets. In addition, Piippo Green Cap NG comes with many other basic features of Piippo's premium netwraps, such as easy cutting and spreading.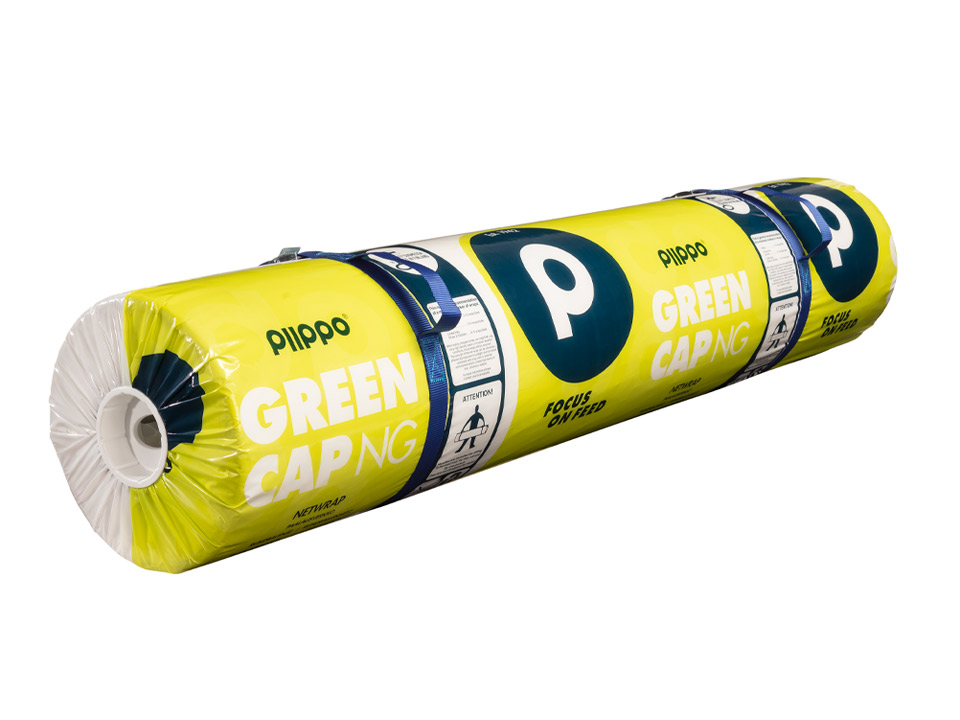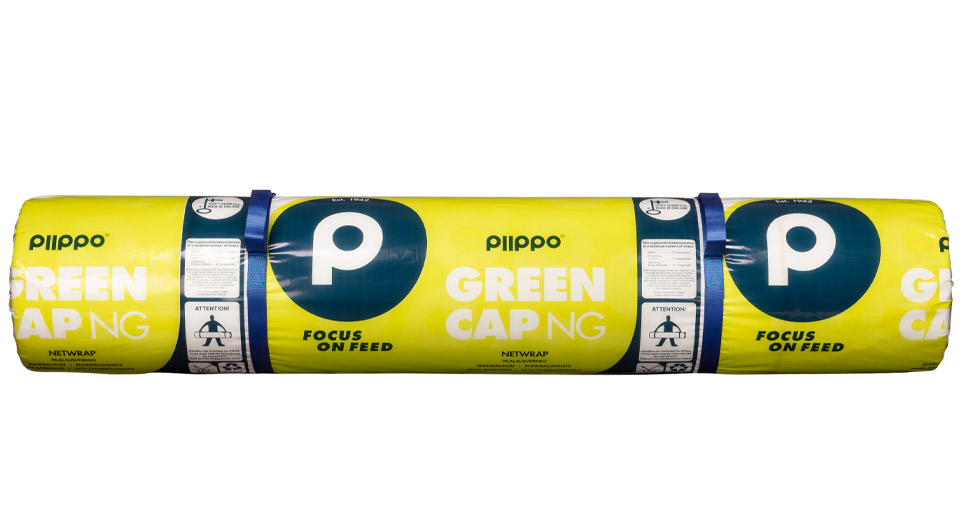 Features
Dimensions and Specifications
Driving line
Green Cap NG: The Green Cap® NG system makes the installation of the netwrap easy. The net goes smoothly in the right direction at once. This eliminates unnecessary lifting. The green marking on the net indicates the right direction of rotation.
Easy lifters: "Easy lifters" are carry handles which make lifting the roll easy and ergonomic. The lifters are quick to remove and they can be recycled.
SuperCore: Light rain is not a problem for this core that retains its reliability also in difficult conditions. Thanks to SuperCore, the cores will no longer stick in the trays. Inside each core, there is a unique quality control number according to which the production time can be identified.
Double palletizing: The netwrap rolls are always packed on two pallets, which are placed on top of each other and wrapped with plastic. The pallets can be easily separated for transport or warehousing.
Packaging: Recycled and recyclable material.
| | |
| --- | --- |
| Width | Lengths |
| 1,23 m | 2000 meters |
| 1,23 m | 3000 meters |
Breaking strength 270 kg
The correct driving technique ensures that the bales will be regular shaped. Zigzagging and sloping should be avoided as this will produce round bales.
The best result is achieved by driving about 30 metres straight down the other edge of the windrow, followed by a steep turn in the direction of the opposite edge. After that, another 30 metres of driving straight.